BlueMountain Self Storage & Wine Lockers
Parker, CO 80134
Office Hours
Monday - Friday 9:30 AM - 6:00 PM
Saturday- Sunday 9:00 AM - 4:00 PM
Access Hours
Everyday 6:00 AM - 10:00 PM
| Size | Unit Details | Price | |
| --- | --- | --- | --- |
| | 1st Floor, Climate, Inside, Alarm | | |
| | Upper Floor, Climate, Inside, Alarm | | |
| | Upper Floor, Climate, Inside, Alarm | | |
| | 1st Floor, Climate, Inside, Alarm | | |
| | Upper Floor, Climate, Inside, Alarm | | |
| | Upper Floor, Climate, Inside, Alarm | | |
| | Upper Floor, Climate, Inside, Alarm | | |
| | Upper Floor, Climate, Inside, Alarm | | |
| | 1st Floor, Climate, Inside, Alarm | | |
| | Upper Floor, Climate, Inside, Alarm | | |
| | Upper Floor, Climate, Inside, Alarm | | |
| | Upper Floor, Climate, Inside, Alarm | | |
| | 1st Floor, Climate, Inside, Alarm | | |
| | 1st Floor, Climate, Inside, Alarm | | |
Check Out What Our Customers Are Saying
"
"
Tanya Zappia
on 09/23/2019
The place is exactly what I was looking for. Jenn helped me with everything I needed to get started. Timothy has been there a couple of times that I was bringing stuff in. Both were so friendly, pleasant and helpful. I appreciate the great customer service that I have found at Blue Mountain Self Storage. Thank you!
"
"
Leslie Levin
on 09/21/2019
Such a breath of fresh air!!! Walking in, I would have thought I was entering a premium high rise with a top tier concierge. What I found, was the cleanest, most secure, friendly, customer service based storage solution in Parker. After looking at the competition, I wouldn't have considered ANYONE else storing my family memories and irreplaceable belongings. THANK YOU BLUE MOUNTAIN!
"
"
Joseph Cable
on 09/19/2019
Excellent customer service and very clean facility. Tim was absolutely great in helping us find a unit and signing us up. Very impressed with the layout as well as how easy it is to get our items to the upper levels. Again, I was very impressed with how friendly and personable the staff was.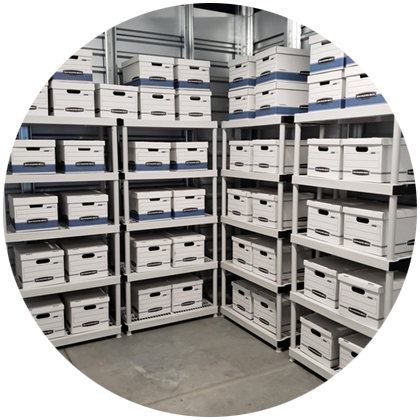 Competitive Pricing & Discounts
BlueMountain Self Storage & Wine Lockers is Colorado's finest indoor self-storage solution. We'll always treat you like family by providing personable and knowledgeable five-star service. Our team takes time to understand why you need extra space to ensure you're 100% satisfied.
We go the extra mile to keep your valuables safe at BlueMountain Self Storage & Wine Lockers. With our SecurGuard security system, each unit is individually alarmed and accessible to tenants using the smartphone app. In addition, the facility is fully fenced, under 24-hour video surveillance, and equipped with motion-detecting LED lights.
Trust in us to accommodate any residential, commercial, or personal storage need. Would you like to take a tour of the facility? We can't wait to show you around!
Motion activated lighting, paperless office with docusign forms, 24 hr. security
monitoring, internet-controlled heating & air systems
Wifi, music, restrooms, workstations, professional leasing office with hot coffee, cold water & fresh baked cookies
Inside, electronic locks for individual unit alarms and double-locking peace of mind
Interior units with comfortable climate control for protection all year in any weather
Unit and building alarms, HD cameras, LED lighting and located next to Parker Police HQ
Free smart phone app allows control of gates, entry doors and storage unit doors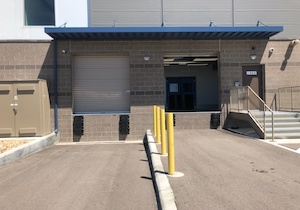 Covered access for pick-ups, moving vans and full-size semi-trucks
Fast freight-size elevators, carts, dollies, hotel valets & pallet jack for your use